As an entrepreneur, you may need to buy assets at any stage of your business. Start-up companies often need to invest money in assets in the initial stage of the business. But it can be challenging due to a lack of funds.
Of course, you will need to finance your assets at this stage of your business. Likewise, established companies may also need to fund their assets as they may want to use working capital for other propitious projects.
It is not easy to decide if you should finance your business assets. It is expensive financing. At the time of financing your company's assets, you should carefully check your company's potential to repay the debt. You should be able to pay back the money without compromising the working capital needed for other projects.
There are various asset finance providers on the market, and they all claim to be the best. But you should try to find out an asset finance provider that matches your requirements. Look at the following factors:
– The interest rates (they vary by provider so choose the most attractive interest rates.)
– The size of loans (some lenders will be offering less than you need.)
– The repayment term (to avoid any negative impact on your working capital you must carefully take it into account.)
Here are some essential tips for choosing the best asset finance provider:
1. Is it a finance providing company or broker?
Depending on your suitability, you can contact an asset finance provider or a broker directly. By contacting a broker, you will have access to different finance providers on the market. "It becomes relatively easier to choose the best finance company when you have a variety of options to choose from." However, some people may find it confusing.
Another benefit of choosing a broker is that they will do everything on your behalf. It means you do not have to research a finance company for your assets. Brokers have a large number of companies on their panel, so they will be able to find out the one that matches your requirements. However, you will have to pay some brokerage fees.
Some entrepreneurs are out there who would like to directly contact an asset finance company in order to avoid brokerage fees. However, you will have to do research on your own. "When you consult a broker, you will be able to analyse the pros and cons of offers available to you." It helps you to make a better decision.
But by contacting an independent asset finance company, you will have limited options to choose from. You may not be able to establish a comparison. It is worth bearing in mind that both options have their own pros and cons. You should carefully analyse which option seems suitable to you.
2. Does the asset finance company understand your industry well?
Asset finance providers need to understand the industry they belong to. Each industry works differently, and therefore, the terms and conditions of the contract may differ. This is the most crucial aspect that often falls through the cracks.
"Even if you contact a broker to find an asset finance company, you need to ensure that you are dealing with a provider that has knowledge of your business." Although the broker does the majority of tasks, you should take the responsibility of finding out if the companies have the knack for your business and industry.
You should also check their experience. Some companies will likely be new, while others have already gained a lot of reputation. Since a company is new, it does not mean that they are bad. But you should analyse which finance company will be suitable for your business needs.
3. How about the expertise?
Another factor you need to pay attention to is the expertise of the asset finance companies. Just knowing about your industry is not enough for you. You should also check their expertise in financing assets. You will likely find some finance companies who are involved in multiple types of financing.
For instance, the same company may be involved in financing for construction companies. You cannot just make a decision about the company's potential based on the years of experience under the belt. You will need to check whether the company has gained experience in financing assets.
If you contact a broker, they will likely introduce you to companies that have experience in particularly asset financing, so they offer you better deals. However, brokers generally introduce a large number of companies that may have experience in dealing with other kinds of financing as well. You may specify them if you have any special requirements related to experience in this field.
4. Are all terms and conditions clearly explained?
It is worth noting that asset financing can cost you a lot of money. Most of the entrepreneurs have a nasty taste in their mouths as they do not understand all terms and conditions. "At the time of signing the agreement, you should ensure that you understand all terms and conditions."
Many companies have gained bad reputations for being ambiguous, that caused many businesses huge losses. The entire cost of asset financing should be broken down for you. Make sure that the asset finance provider is entirely transparent with you.
In case you do not understand something, you can straightaway ask them to explain it to you. "You and your finance company should be on the same page so you do not face any problems down the line."
The bottom line
Choosing the best asset finance provider can be a bit tough. But by doing proper research, you can get the best asset finance provider. You can contact a broker or directly contact an independent asset finance company. Both options have their upsides and drawbacks. Make sure you bear them in mind at the time of making a decision.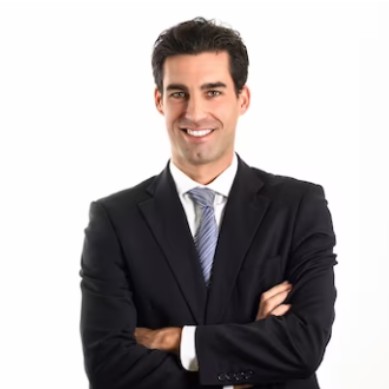 Gary Weaver is a Senior Content Writer with having an experience of more than 8 years. He has the expertise in covering various aspects of business market in the UK, especially of the lending firms. As being the senior member, he contributes a lot while working at TheBusinessFunds, a reputed business loan broker.
Gary performs the major role of guiding loan aspirants according to their financing needs and also to write research based blogs for the company's website. Previously, he has worked with many reputed business firms and therefore, he knows every nook and cranny of business financing market of the country. Gary is a post-graduate with having a degree of Masters in English language. He has also done post-graduate diploma in Business and Finance.