What is the need for a separate loan arrangement for women entrepreneurs? It is because the financial challenges are typically different in the case of female business owners. Moreover, if everyone has to apply for one common loan, finance providers might show a reluctant attitude to offer financial assistance to women-run businesses.
Getting access to funds for the business is more difficult for women than their male contemporaries. Therefore, when finance providers demand security from female entrepreneurs, they often give up midway. There should be an alternative finance arrangement like unsecured business loans for women to downsize their financial struggles.
The good news is that Thebusinessfunds can help you reach out for such a provision. This financing option is one of its best kinds. It does not call for collateral and thus gives you a compulsion-free borrowing experience.
Pledging security to get loans is indeed a compulsion for women business owners like you. Gather more information about this funding and have a 360-degree financial perspective ahead of applying for it.
Find support that lets women-led ventures grow
Running a business is not a smooth experience for a woman, given the different types of pressure they have to deal with. In most cases, they must manage a family and other household chores while taking care of the business. In this scenario, the financial issues double up their business process challenge.
A collateral-free financing option can be a huge relief for women entrepreneurs. Most importantly, these are effortless to apply for. Excavate the different features of unsecured business funding made available for women-run businesses.
Usage as per necessity
No need to face strict restrictions when it comes to using these loans. Unsecured working capital loans are the most common way of getting financial help. It does not matter if you are going through a tough financial spot. The day-to-day activities must go on.
These loans will take care of daily expenses. The best part is that you do not have to worry about providing loan collateral. However, this type of funding should not be used to sponsor long-term investments.
If you have a seasonal business, covering the operational expenses throughout the year is no more a headache. You can rely on this financing option for the assistance you need. Therefore, it is a bespoke opportunity to encourage women entrepreneurs like you.
Stretchable repayment duration
Apart from providing a compulsion-free way to borrow, the finance company must allow a female business owner to repay flexibly. The tenure should stretch up to a few months. It will make their business journey the least bothersome.
The traditional way of repayment should take a backseat, as these are special categories of loans. You must consider validating the amount first. The tenure will be set according to the loan sum. Therefore, you must note that there is a relationship between the two.
If you choose the loan amount mindfully, repayment will not be a bumpy ride for you. Opting for an amount less than what you can afford is the ultimate trick to winning. Keep this in mind by sending out your loan request.
Easy to draw price comparison
Once you enter the finance market, a variety of offers will welcome you. How do you know which one is best? It is not easy to reach a conclusion without drawing comparisons.
Therefore, stack each offer against the other to have a clear view of the terms and conditions coming from different finance providers. As a women entrepreneur, you can expect some more relaxation in the loan price.
Do not worry if it is not possible for you! When you compare, you can easily figure out the offer that quotes the least price. All you need to do is to accept the offer and approach the finance provider.
The final step is about reviewing and giving your acceptance of the loan agreement. Once the loan provider processes the application, the money will credit to your account without further ado. Thus, the basis of the offer selection should be a healthy comparison of different price options you receive from different finance providers.
Seek other avenues of financing than unsecured loans
As a woman business owner, you need not have to be happy with limited financing options. Diverse avenues to obtain funding for business are available for you. Check it out here.
Line of credit
It is a form of revolving credit facility, and women entrepreneurs are free to access it anytime. You can receive it like a credit card. Here, it will have a separate purpose: to serve your business. Talk to your finance provider regarding the repayment term and other lending conditions.
Invoice finance
If the business's cash flow is suffering due to the client's pending payments, invoice finance can help you manage the situation very well. You can unblock the cash stuck in the unpaid voices with the assistance of this funding.
You will be surprised to know that this financing option lets you obtain 95% of the value of the invoice. Therefore, if you cannot give your employees salaries, this funding is a reason for huge relief for you. The two types of financial products you can explore under this category are:
Invoice Discounting
Invoice factoring
Asset finance
This financing alternative lets you utilise the business assets to draw up cash. You can even use an asset that you will purchase to avail of funding. However, in this case, you can only own the equipment once you complete the loan payment within the given term.
The bottom line
Women-run businesses also need financial support from outside. It is not possible to carry a significant amount of money since the inception of the business. Financial needs of any venture change with time.
For this reason, you cannot avoid the significance of finance in women-led businesses. This blog has unveiled what you can expect from such funding and what alternatives one can prefer to cover any financial emergency.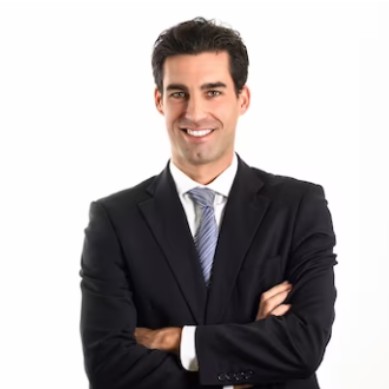 Gary Weaver is a Senior Content Writer with having an experience of more than 8 years. He has the expertise in covering various aspects of business market in the UK, especially of the lending firms. As being the senior member, he contributes a lot while working at TheBusinessFunds, a reputed business loan broker.
Gary performs the major role of guiding loan aspirants according to their financing needs and also to write research based blogs for the company's website. Previously, he has worked with many reputed business firms and therefore, he knows every nook and cranny of business financing market of the country. Gary is a post-graduate with having a degree of Masters in English language. He has also done post-graduate diploma in Business and Finance.