Asking a finance broker ahead of getting financial help for business is good or bad? This question must have stormed through your mind when you are on the verge of selecting a financing option. Getting an exact answer is tricky as different types of information are available online.
It is also because they are brokers, and you cannot have blind faith in them. However, you can get an idea of what can work best and worst in the case of your requirement. You can surely save money and effort by working with business finance brokers in the UK.
They have the expertise that you cannot gain in a short span. Exploring the loan market and understanding what can work best for your business is not a cakewalk. A lot of time will be wasted while you still cannot figure out a workable funding option for your venture.
Moreover, commercial finance is not something you can gain a grasp on overnight by processing all the resources available online. Filtering information to extract just what you need also requires a few basic skills.
Some financing alternatives are suitable for someone who is looking forward to investing in the business. On the other hand, some options let them get funding by leveraging any of the commercial property.
A finance broker can simplify the process of filtering options for better deals. This blog talks about the other ways you can make the most of brokerage services to get lucrative finance offers for your business.
Why should you get in touch with a finance broker?
The primary role of brokers is to establish a connection between you and potential finance providers. Besides, they can take you to loan providers who can offer assured financial help. This way, you can reduce the chances of facing rejection.
They have been exploring the market for years. Therefore, it would be easy for them to find a relevant finance provider. Plenty of reasons are there to support your decision to get in touch with a broker.
1. To save your legwork
You cannot imagine the amount of energy you will have to put in while searching for the right lender. Besides, the overall process will eat away a lot of time. If you have no problem spending this much time, you can go ahead with your own research.
Nevertheless, if you want expert guidance, reaching out to a broker makes sense. They can help you get no guarantor business loans as the most convenient loan option. Here, you can borrow cash for your business without producing anyone who must support loan payments on your behalf.
Unlock this feature of brokers to arrange funds to fulfil an urgent requirement of your business.
2. Take advantage of their experience
They must have worked with different types of loan providers. They are aware of the requirements of these lenders and thus can guide you on how to convince them with the loan application.
Given the number of years they are present in the loan market, they must have developed a foresight on the ups and downs of the market. You can reap the benefits of their experience to figure out if getting this type of financing option will be useful for your situation.
Despite researching and reviewing the market for a few months, you cannot match their level of experience. Their knowledge of market statistics can do wonders in the case of your finance deal.
3. Cash in on their negotiation capability
Negotiation is an art, and you can master it, provided you are ready to spend many years monitoring how the market works. Besides, you should be prepared to approach a good number of loan providers in the first place. It will help you acknowledge what you must do to bargain with them for better rates.
If you are ready to invest that much amount of time and effort, there is no problem. Your business may have to suffer some loss because of this decision of yours. Above all, you must understand the significant factors that you use to negotiate with the lender.
Only knowledge cannot help you in winning the confidence of the lender. You must be aware of the tricks that a broker learns with years of hard work.
4. You cannot beat their knowledge
A broker holds years of knowledge that you cannot think of gaining in a day or two. Furthermore, they might have to complete a few courses to get in-depth knowledge of the finance market. Certain things should be learnt from books also.
Ahead of practical life execution, you must have the right knowledge. They are familiar with the requirements of loan providers. They know who can offer you what you are actually expecting.
It is also possible that you do not know certain aspects of your preferences. They can unveil them once you explain everything.
5. Fetch information that is not easily searchable
When you decide to work with a broker, you should be ready to access different types of details that are not easily obtainable from online resources. Since you will be paying for their services, you are eligible to fetch information that is not available free on the internet.
These pieces of content about the loans unfold the experience of the broker. A few minutes longer blog post cannot hold or share this type of information. You can extract generalised information from various online resources.
6. Enhance your knowledge of finances
When you contact a good broker, they will also teach you many things about loans. This will be an additional gain for you apart from the services you are supposed to get from them. They can become your mentor and share valuable knowledge about the finance market.
They will help you learn how to analyse the features of the loan providers. Various small and effective details that can make or break your loan application can be obtained from them.
The bottom line
You must have understood how a finance broker can ease off the complex factors in the borrowing process. While you can do it yourself, it will be a time-consuming process for you.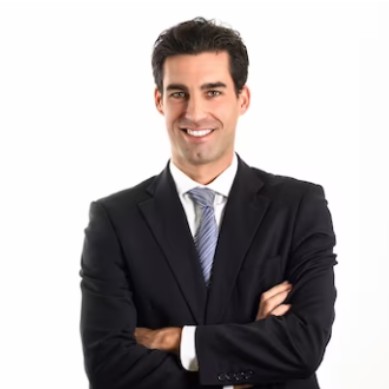 Gary Weaver is a Senior Content Writer with having an experience of more than 8 years. He has the expertise in covering various aspects of business market in the UK, especially of the lending firms. As being the senior member, he contributes a lot while working at TheBusinessFunds, a reputed business loan broker.
Gary performs the major role of guiding loan aspirants according to their financing needs and also to write research based blogs for the company's website. Previously, he has worked with many reputed business firms and therefore, he knows every nook and cranny of business financing market of the country. Gary is a post-graduate with having a degree of Masters in English language. He has also done post-graduate diploma in Business and Finance.