Invoice financing is not a complicated thing. You can say that it is one of the faster ways to get money as a business. When you want cash money soon, and you don't see meaningful ways to gain cash or raise funds, simply turn to invoice financing. We can help you out.
We are a leading financial institution in the UK. Apart from being one of the reputable invoice finance brokers, we also work as a finance company bringing you other finance products such as unsecured business loans and more. We have been working with many businesses for a long time, which have been found quite interesting with invoice financing. Many of 
them reported that they have found financing their needs more meaningful in this way. Keeping these points in mind, we decided to create a post where we might guide you with the time and conditions when taking out invoice funding can be the most suitable option for you. Read more to find out about it below.
What Exactly Is Invoice Financing
Invoice financing is a leading way to finance your brand in times of need. It is a loan option or a business credit where you are required to use your unpaid invoice. You share details of your unpaid invoice to receive credit. On the other hand, you can say you can make your unpaid invoices be paid because we are giving you the money equivalent to the values your invoices display.
When you receive an unpaid invoice from customers, you can use it as a formal document to find a loan equal to its value. Keep in mind that your invoice must show the accounts receivable where the amount of the money is clearly shown. We present your invoice to respective lenders, who then offer you loan terms based on it. You can go through multiple lenders and make your choice.
Is Invoice Financing a Secured Loan?
Invoice financing is a secured loan option. A secured loan is the kind of loan or credit where lenders need collateral to offer you the money. The collateral is a business asset, the financial value of which may determine the value of your loan. If you fail to make repayments for the loan or default it for some reason, your lender takes possession of the business asset.
A business asset can be a building, i.e., a physical asset. It can be other business assets, such as a truck. For invoice financing, your business asset is the invoice itself. Keep in mind that the invoice needs to be unpaid. The accounts receivable must clearly display the amounts and other information regarding the invoice.
In this regard, you can call an invoice a tangible asset.
Why do Businesses Depend on Invoice Financing These Days?
In recent studies, we have seen a rise in the invoice financing market. More businesses, particularly Small and Medium Enterprises (SMEs), are taking the assistance of invoice financing for clear professional reasons. When these companies witness accounts receivable from customers, which may take a long to be made, they turn to get their invoices paid by a loan.
Business professionals are now marking it as a creative move. In this way, a brand can immediately 'receive payments' for the invoice from a lender long before customers actually pay for it. The company then earns the freedom to use the money directly. It helps to advance cash flow and retain the financial health of the brand. Once the customers make the payments, the businesses simply transfer the money to the lender. The brand can help its finances continue without significant hiccups in the whole deal.
When Does Your Brand Need Invoice Financing?
There are many reasons to take out invoice financing; this post can fall short of describing them all. However, we can tell you a few important ones here.
You Can Pay Suppliers Immediately
Your business may constantly need to pay suppliers managing more than one project. If you have a produce development in line that is urgent, then you need to pay the suppliers first to get the materials. In the world of the construction business, paying the suppliers on time is an unavoidable matter. If you have not received money from sales or your revenue is not allowing you to pay the suppliers, stick to invoice financing. Reputed construction finance companies like us will find you the right lender to help you with money using your invoice. 
You Have a New Opportunity Waiting
When you have potential opportunities ahead of you but not sufficient bank balance or business savings to execute them, you can take out invoice financing as a solution. Although there are other ways to fund new opportunities,
If your accounts receivables are promising, you can use 'invoice factoring' to gain money quickly. Also known as invoice finance factoring, it can help you to widen your borrowing limits too.
You Can Manage Emergencies
Invoice financing is not meant for emergencies. However, a business can call it an all-rounder solution to business funding needs. In that light, invoice financing is as flexible as a business loan, which you can use for almost any purpose.
Again, if your accounts receivables are promising, your customers' payments will take a longer period than usual. You can surely get your brand cash money by having the invoice paid by a lender we obtain from you.
Why Should You Work with Us for Invoice Financing
We can help you not only with improved business loans but also with our expertise. As one of the UK's most reputed finance companies, we excel at our services by putting our borrowers' needs first. We do this by giving them excellent loan advisory and borrowing support.
Feel free to apply if you need loans for your start-up or construction business or a simple invoice financing solution. We assure you that we will be the fastest to respond to you and get you the loan approval.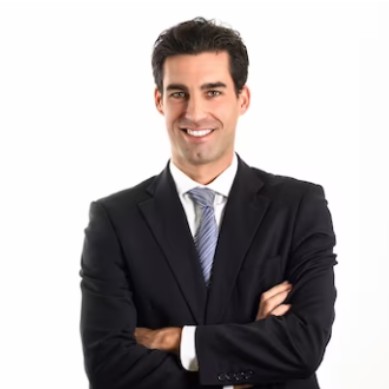 Gary Weaver is a Senior Content Writer with having an experience of more than 8 years. He has the expertise in covering various aspects of business market in the UK, especially of the lending firms. As being the senior member, he contributes a lot while working at TheBusinessFunds, a reputed business loan broker.
Gary performs the major role of guiding loan aspirants according to their financing needs and also to write research based blogs for the company's website. Previously, he has worked with many reputed business firms and therefore, he knows every nook and cranny of business financing market of the country. Gary is a post-graduate with having a degree of Masters in English language. He has also done post-graduate diploma in Business and Finance.