The business location is a subject of more than your gut feeling. You cannot make a hasty decision about it. It must be able to meet both short-term and long-term business goals. "Finding a location for your business takes a lot of time as you need to ensure it matches your business requirements in all aspects."
For instance, analysing the area, evaluating the customer demographics, and checking the presence of your competitors are some important aspects of choosing a business location. Moreover, the nature of your business will also decide the factors that serve as the basis for choosing a location.
For example, if you are not running a retail store, you will have to focus on requirements like client meetings, storage space etc. Set your priorities, analyse your options and then define your needs.
Key steps to follow while choosing the ideal business location
Review your finances
It is common to be overambitious about your location. In the excitement of leaving a good impression on high-profile clients, you often choose a location that blows up your budget. Many companies fail to pay such high rents. Therefore, it is requisite to look over your finances first.
"If you are looking to develop a commercial building from scratch for your own business, you will have to analyse how much money you have to fund it." Do you need to raise money from commercial property finance companies? Do you have the potential to pay back the money? You must ask yourself these questions because your financial condition has a direct impact on your decision of location.
Does the location match your business needs?
Before you move ahead with the location you choose, you need to check if it matches all business requirements. For instance, you need an office space that can accommodate 100 employees, along with a separate space for meetings and breaks. You have two options – either buying a space with all these facilities or buying an office building with two floors.
If you need space to accommodate employees, you should choose a location bearing in mind how easier it is for them to access your office. Make sure the route to your office is linked to public transport and there is a proper parking space for those who come by their own vehicle. The public transport links should be close to your office building.
If your purpose of buying an office is to attend face-to-face meetings with your clients as well, you will have to ensure this has a dedicated space for the meeting with them. It must not be problematic for them to reach out to you. Otherwise, they will move somewhere else.
"Likewise, if the nature of your business requires you to stock inventory, you should ensure that your office has enough space for warehousing or storage." You need to check what you are about to use your business for. It is crucial to match the business requirements.
If you are opening a restaurant, you will need to focus on other things as well, apart from parking and accessibility. You will need to select an area that got the classification for a restaurant. Check the demographics before choosing a particular location. Having your restaurant near offices and commercial buildings is a good idea.
This will allow you to have a lot of customers. You can also choose a residential neighbourhood, but you will have more visitors in the evening and night. The location should not be tight and congested so that people can commute easily, and you can also deliver food to your customers within time.
Check the competition
You do not need to aim at monopoly. It is likely that you have got some competitors in the place where you want to buy your office space. You can turn competition to your advantage by introducing a new and better range of products and services. You can get a line on your competitors and show yourself better than them to increase the demand for your products and services.
It is a common trend that businesses do not allow each other to pose a threat, so they cannot have a monopoly. "At the time of choosing a space for your business, you need to check whether you will be able to utilise it completely."
If so, you will not be able to expand your business within the same premises. It means either consolidating your assets or looking for new premises somewhere else. However, in case you have an opportunity to expand your business without going somewhere else, you must remember that your landlord could rent out the empty space to someone else unless you do not tend to expand. This could be problematic for you.
"In case of constructing a building from scratch, you should ensure that you will not run out of space at the time of expansion." Consult an expert if you are unable to make the right choice. Do not forget to take into account the finances. Talk to your development finance lenders if you are looking to create a surface from scratch.
Potential for growth
Do not forget to see the aspect of growth. Switching premises is a tough job. It involves a lot of time, money and effort. "Ask yourself if you will be able to run your business from this location for a long period." As far as it is about expansion, you will certainly need to buy spaces.
The bottom line
"Make a plan before you start looking for a location for your business." You must know how you want it to be. Make sure you do not be overambitious about the location. It must match your business requirements. Do not forget to evaluate your finances.
In case you need to finance your commercial property, you can consult a lender. Commercial property development finance is an option if you want to start from scratch.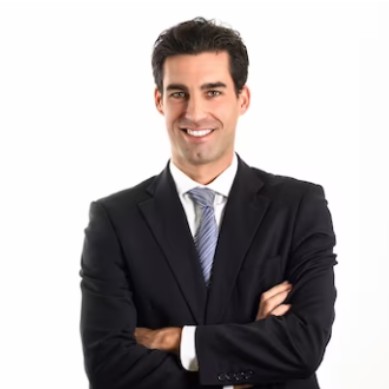 Gary Weaver is a Senior Content Writer with having an experience of more than 8 years. He has the expertise in covering various aspects of business market in the UK, especially of the lending firms. As being the senior member, he contributes a lot while working at TheBusinessFunds, a reputed business loan broker.
Gary performs the major role of guiding loan aspirants according to their financing needs and also to write research based blogs for the company's website. Previously, he has worked with many reputed business firms and therefore, he knows every nook and cranny of business financing market of the country. Gary is a post-graduate with having a degree of Masters in English language. He has also done post-graduate diploma in Business and Finance.