Do you wish to purchase new or used equipment for your dental practice? Upgrading tools and technologies from time to time is part of the advancement process. However, it does involve a huge outgoing at times.
Accumulate enough funds through your dentistry as prior preparation. What to do if you are unprepared? Approaching banks or any other traditional financial institution cannot promise a speedy money arrangement.
What's next? Selecting dental equipment finance would be the best resort, even if you do not want to disturb the venture capital. This arrangement allows you to break the purchase price into parts and pay in instalments.
It means you do not have to settle the equipment cost altogether. Clearly, you can avoid the outright payment of the price by opting for this financing option. You can decide if subtracting a huge amount of money from the business cash reserve will be useful for you.
If this does not suit you, acquire more knowledge on how to make the most out of this financing option. Acknowledge the different alternatives you would come across by reading through this blog.
Technology evolves while dental practice must upgrade
As a dentist, you must continue maintaining the convenience you offer to your patients. For this, you will require the latest tools and best arrangements combined in one place. However, due to financial restraints, upgrading from time to time might not be too easy.
Is there any other way? Of course, every problem has to end with a solution. In this case, you can consider having a borrowing perspective if funds are adequate on your side.
Choosing one of the many financing options available for dental equipment financing is not at all nerve-wracking. Understand the key features and compare them with your requirements. You are good to go.
What if you want to buy equipment and not rent?
In that case, a hire purchase is an alternative that can suffice your requirement. This option allows you to buy equipment without paying anything from your pocket. Rather, you will have to complete payments of small amounts over time.
On completion, you will become the ultimate owner of the equipment. This facility works great if you need a particular tool for your dental lab for a longer time. You will use it constantly and want the best version of it.
Buying it is the best option when you can arrange suitable finance for it. This equipment is going to be a permanent asset of your company. You must prepare to cover its maintenance costs also.
Chairs, X-ray machines, dental CAD/CAM systems etc., could be something your dental lab must have permanently. Use this financing alternative to get them without delaying further. You can get started with this option even by paying an advance amount of the first month's instalment.
What if you want to rent furniture or tool for your lab?
With the advancement in the finance industry, you can avail of leasing facilities for almost everything. Utilise this type of financing to decorate your dental clinic. Another advantage of renting is that you can upgrade the tool or furniture once you successfully complete repayments.
This feature is not obligatory, and you can avail of it as per wish. If you want, you can lengthen the rental agreement. With it, you need not have to continue using the same equipment longer.
Above all, you will also not have to pay attention to the maintenance costs. This will be the duty of the finance company in agreement with you. Meet a monthly payment with a fixed rate.
You can have this financing option to pick anything wide range of tools. The upgrading opportunity gives you the upper hand in having this type of finance alternative.
What if you need financing for refurbishments of your clinic?
At times, you require financial help to undergo some redevelopment work of your dental lab also. You cannot employ equipment financing for this purpose. The finance company will not offer funding to sponsor these outgoings for a different purpose.
However, it does not mean you cannot qualify for funding options for this utilisation. Practice loans can help you achieve this purpose. You can redo the ceiling, flooring, plumbing, electrical works, etc., of your clinic by drawing out a suitable amount of loan.
It would be best if you could ask your builder for a quotation to know the cost. Approaching any finance provider becomes easy with this information.
What if do you want more flexibility as a newbie dentist?
A finance lease is by far the best opportunity for new starters. This is also a rental facility with some extended features. The length of the agreement will be long as compared to some of the above options.
You will have to meet monthly payments that will be rentals calculated against the price of the dental tool. It can counteract profits to give you an additional advantage of tax deduction. If you agree, you can pay the one-month rentals in advance and enjoy an extended lease agreement.
Once the agreement ends, you can own the equipment once the agreement ends by transferring the title. In that case, you need to cover a nominal fee. Due to these flexibilities, this financing option can be the most sought-after resort for new dentists.
The bottom line
The establishment and running of a dental lab invite different types of payouts. You may or may not be prepared to afford them all per your situation. Sometimes, you might also have to decide between working capital and loans to manage an outgoing.
In this blog, you have come across some of the financing alternatives. Analysing them is simple, and they do not pertain to strict conditions. Break down each option to understand the features you can use to your advantage.
Have an estimate of the cost in your mind to compare if getting financing or another resource will work for you the best. Consider the financial stature of your dental company, as it should be able to afford the payments further.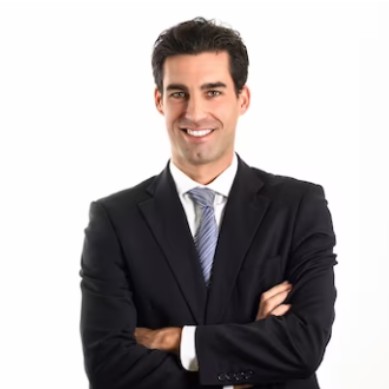 Gary Weaver is a Senior Content Writer with having an experience of more than 8 years. He has the expertise in covering various aspects of business market in the UK, especially of the lending firms. As being the senior member, he contributes a lot while working at TheBusinessFunds, a reputed business loan broker.
Gary performs the major role of guiding loan aspirants according to their financing needs and also to write research based blogs for the company's website. Previously, he has worked with many reputed business firms and therefore, he knows every nook and cranny of business financing market of the country. Gary is a post-graduate with having a degree of Masters in English language. He has also done post-graduate diploma in Business and Finance.