Are you interested in upgrading old dental practices into new ones to offer the best care to your patients? You are at the finest destination. The right tools and equipment are vital while offering advanced treatment. Purchasing dental tools outright can be a significant financial burden. That is where dental equipment funding and leasing come to the rescue.
This loan enables dental practitioners to get the necessary equipment without making large upfront. With this, you can buy the equipment and repay the loan. First of all, this will let you rent the equipment for a specified period. Both options come with flexible repayment terms.
How quickly can funds be accessed through asset finance providers?
The speed at which you can access funds through money providers can differ depending on several factors. Generally, asset finance providers are committed to offering a quick and well-organized funding process. Once your application is approved, the time it takes to access funds can be fast. You may receive the funds within a few days or weeks. Sometimes the time will differ based on the below factors,
The complexity of your request
Type of asset
Internal processes of the lender
Usually, finance providers follow efficient procedures. This also enables earlier fund transfers. To rush the process, it is essential to ensure that you have all the required documentation ready.
You need to provide accurate information during the application process. This will help minimize any potential delays. Likewise, allow for a smoother and quicker funding experience. Before choosing funds, discuss the expected timeline with the asset finance provider. They can provide specific details based on their processes and current workload.
Can I stay up-to-date by using asset finance?
With this financing, you can upgrade your equipment as new technologies become available. First of all, it comes with more flexibility for equipment upgrades. With this, you can choose a plan to upgrade your equipment when the latest technologies are introduced.
You can work with the leasing provider instead of using old tools. They can structure your agreement to adapt future upgrades. This means you can transition to the latest technology when new dental tools become available. You can do this without the burden of buying new tools outright.
The specific upgrade options depend on your financing or leasing agreement terms. Many providers offer flexible arrangements. This allows for equipment upgrades during the lease term or at the end of the financing period.
With leasing, you can ensure that your practice has access to advanced technologies. This also enables you to deliver quality care to your patients. At the same time allows you to stay competitive in the dental industry.
What are the key considerations when selecting a provider?
When choosing a financing provider, you must focus on some essential factors. Here are some key aspects that you should be aware of,
Look for a provider with a solid reputation and extensive experience. Consider their track record, customer reviews, and industry expertise. Also, understand the unique needs of dental practices.
Check if the provider offers flexible financing options. These options are designed based on your practice's specific needs. Look for options such as
Customizable payment terms
Competitive interest rates
Ability to structure your agreement
Check the application process and approval times. Choose a provider who follows a streamlined application process with minimal paperwork. Thus, you can access the funds you need.
Explore if the provider offers additional services or benefits that add value to your practice. This could include
Equipment maintenance
Servicing
Insurance options
Future upgrade options
How do asset finance providers support cash flow preservation?
Asset finance providers can help preserve your cash flow in several ways, rather than paying a large sum upfront to buy assets. The providers offer financing options that allow you to make affordable monthly payments.
You can get the necessary equipment by choosing asset financing without depleting your cash reserves. This ensures that you have enough funds available for other critical expenses, such as
Employee salaries
Operational costs
Business growth
Money lenders offer flexible repayment terms. They understand that every business is unique. They work with you to structure repayment schedules. This flexibility allows you to manage your financial obligations. It ensures that your cash flow remains stable and predictable.
Taken as a whole, finance providers help preserve your cash flow by offering affordable monthly payments. This enables you to maintain enough working capital while acquiring the assets necessary for your business to grow.
Are there any tax benefits associated with dental equipment financing?
Yes, there can be tax benefits associated with dental equipment financing. You may be eligible for certain benefits based on location and local tax laws. These can help reduce your tax liability. Provide financial advantages for your practice.
One tax benefit is deducting the interest paid on the equipment financing. This means that the interest part of your monthly payments can be deducted as a business expense, lowering your taxable income. You may also be able to claim depreciation on the financed equipment.
Before deciding on the loans, consult a tax professional or accountant. They will allow you to know the specific tax benefits available to your practice. They can guide how dental equipment financing can influence your situation. Even the experts also assist you in knowing how to maximise the advantages of your practice.
This financing may offer many benefits, such as
Deducting interest expenses
Claiming depreciation
It helps to reduce your tax burden. Improve the financial outlook of your practice with ease.
What are the benefits of dental equipment financing and leasing?
Dental equipment financing & leasing offer several benefits. Unlike any other traditional loan form, it can help your practice. With the help of these funds, one can explore the following benefits,
Access to the latest technology:
Dental technology is advancing. This loan lets you keep up with the latest equipment in such a scenario. With this, you can upgrade your equipment as needed. This also ensures you have access to cutting-edge tools and technologies. It can provide the best care to your patients.
Instead of paying an upfront cost, you can make manageable monthly payments. By the way, it preserves your practice's cash flow. Thus, you can use the money for other essential expenses like staff salaries or marketing.
Leasing providers know that each practice is unique. They offer flexible financing options available to your specific needs and budget. You can work with them to design a financing plan. This also fits your financial capabilities.
Applying for dental equipment financing is easy and convenient. You can apply online, and the process involves minimal paperwork. With quick approval times, you can access the funds you need. You can start enhancing your practice.
These funds help you preserve cash flow. Let you stay up-to-date with technology. Likewise makes everything easier for your practice.
Conclusion:
As a dental professional, you understand the importance of having the latest equipment. These asset finance providers specialize in helping dental practices. With the help of this, you can get the necessary equipment to flourish.
With the financing, you can stay up-to-date with technology. This also empowers you to provide exceptional patient care while ensuring financial stability. At the same time, this also supports the growth of your practice. Thus, consider exploring dental equipment financing to unlock new opportunities for your dental practice.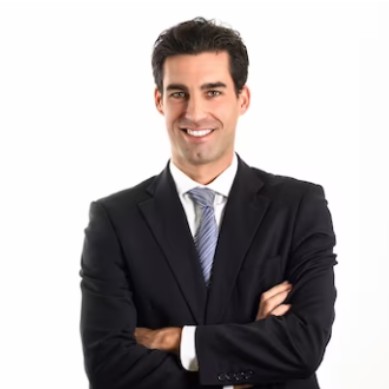 Gary Weaver is a Senior Content Writer with having an experience of more than 8 years. He has the expertise in covering various aspects of business market in the UK, especially of the lending firms. As being the senior member, he contributes a lot while working at TheBusinessFunds, a reputed business loan broker.
Gary performs the major role of guiding loan aspirants according to their financing needs and also to write research based blogs for the company's website. Previously, he has worked with many reputed business firms and therefore, he knows every nook and cranny of business financing market of the country. Gary is a post-graduate with having a degree of Masters in English language. He has also done post-graduate diploma in Business and Finance.