In the present world, having high-quality dental supplies is essential to run a successful practice. It would help to have a good-quality dental chair, operating lights, disposables, etc. Everyone knows that these products can be costly.
Acquiring dental equipment can be a significant expense when setting up or upgrading a dental practice. Dental professionals can find affordable options by employing some approaches without compromising quality.
As a dentist, are you looking for the best and most affordable methods to buy dental equipment and tools? You are in the right place.
From comparing suppliers to inventory, plenty of ways are available to cut costs. To save huge money on the purchase, you must utilise dental equipment finance and focus on the tips below. This will assist you in saving huge money.
When saving money on dental tools, you need to do effective budgeting. It plays a vital role in the dental practice management. You should spend some time analysing your budget for dental supplies. Based on these, you must relate that to your monthly spending.
Having an ideal budget for dental supplies with a good understanding lets you student. With the proper knowledge, you can set goals and track your expenses.
Before going to buy anything, you should consider what you use. At the same time, focus on how much you use the tools in a month. These are important for accurate ordering. Likewise, get some supplies at discounted prices, like Gloves, etc.
Furthermore, check the supply usage. Based on this, you must analyse the internal needs which will allow you to make a necessary purchase.
Conducting thorough research is one of the first steps in finding cost-effective dental equipment. To know everything better, you should compare the deals different companies or manufacturers offer. Besides, it would help if you compared the following aspects as
Price
Features
Warranties
Online marketplaces and dental equipment forums let you get the required data. In addition to this, it is also possible to read customer reviews regarding the respective product or service. By assessing many options, you can classify affordable solutions with ease.
Refurbished or used equipment:
Choosing used dental equipment is one of the best approaches. Many reputable suppliers generally offer refurbished tools that has undergone rigorous testing. These items often come with warranties.
This also ensures their reliability. Marketplaces & auctions are dedicated to buying and selling this dental equipment. Before going to choose anything, it is also essential to inspect the equipment. Likewise, ensure it meets your specific requirements. Opting for refurbished or used items can save you huge money.
It is always better to stay informed about manufacturer discounts, promotions, and sales events. Nowadays, many manufacturers offer advanced tools and dental products with some unique offers. Additionally, special deals like limited-time discounts are also available on specific products.
Sign up for newsletters or follow manufacturers on social media platforms. It will let you stay updated. Take advantage of these offers. This can reduce expenses while ensuring access to advanced tools and equipment.
To save money, looking for alternatives for any famous brand is better. You try to order from different brands. Nowadays many products could be the same. In most cases, it is possible to save money by choosing alternative manufacturers. Go with different versions of the same product, or choose tools from your favourite manufacturer.
Collaborating with other dental professionals in your area can create group purchasing opportunities. This method is beneficial to save massive money on purchases. At the same time allows you to access the most advanced tools. This collective purchasing power allows you to access volume discounts.
Even you can get advanced tools at lower prices that may not be available when buying. Explore dental associations or networks also connect with other professionals to save money.
Some dental equipment manufacturers offer financing options to help practices get their products. Manufacturer financing comes with favourable terms and low or no-interest rates. Overall, it would help to focus on purchasing the most essential dental tools first.
Focus on your immediate needs. Start with the necessary tools. Expand your equipment inventory as your practice grows. This approach helps you divide your budget. Help to prevent unnecessary expenses upfront.
Using these approaches, you can get dental stuffs without breaking the bank. Likewise, try to balance cost-effectiveness with quality and functionality. This ensures the equipment meets your practice's requirements. At the same time delivers the best possible care to your patients.
Can dental equipment financing lead to cost savings when purchasing?
Yes. Dental equipment finance can be a great way to save money on dental equipment purchases. Dental practices can spread out the cost of purchasing tools by utilizing financing options. Unlike any other traditional loan, it can help to save money.
This financing allows dental practices to conserve their cash flow. Even it frees up capital for other essential expenses or investments. This assists in maintaining a healthy financial position for the practice.
These funds also come with more flexible terms. Due to this the tools cost will be reduced compared to purchasing it outright. Practices can manage their budget by spreading the amount in the respective period. Furthermore, it helps to avoid incurring high-interest charges.
Finance providers offer special promotions, such as low-interest introductory periods. Different payment options are also available, which help save huge cash.
This allows practices to stay up to date with the latest technology. This process eliminates the need for much upfront investment. It is essential in the dental field, where advancements are frequent.
By financing, practices can get state-of-the-art tools. This improves patient care and enhances efficiency seamlessly.
How can dental financing help to achieve upgrades?
This finance can enable dentists to achieve expansions with minimal financial impact in several ways. It is always better to get the new equipment by spreading the cost through manageable instalments. This allows them to conserve their cash flow. Divide resources into other areas of their practice.
It offers flexible repayment terms. It allows dentists to make the payment schedule. Even it is perfect for their budget & revenue streams. This minimises the strain on their finances. It also provides greater affordability. It can also avoid the burden of owning outdated tools.
Moreover, it comes with competitive interest rates. This factor makes this form of borrowing popular. Dentists can take advantage of these favourable rates. This will allow them to achieve upgrades or expansions while minimising the financial impact.
This can offer the opportunity to upgrade or expand their equipment. It provides financial flexibility to stay up-to-date with the latest dental technologies.
Conclusion:
Purchasing dental equipment on a budget requires proper knowledge and exploring various options. With the leasing and financing options, getting quality equipment is also simple. Think of an approach that upholds quality and patient care.
Dental finance helps save money by allowing practices to manage their cash flow. This will reduce costs through competitive rates and promotions. It enables dental practices to invest in the necessary tools. This also supports maintaining financial stability.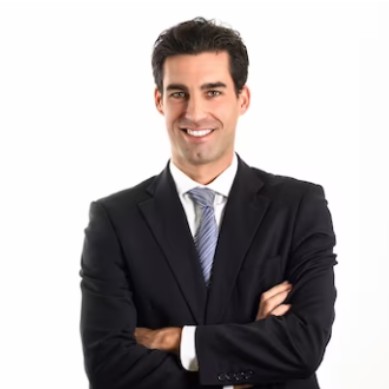 Gary Weaver is a Senior Content Writer with having an experience of more than 8 years. He has the expertise in covering various aspects of business market in the UK, especially of the lending firms. As being the senior member, he contributes a lot while working at TheBusinessFunds, a reputed business loan broker.
Gary performs the major role of guiding loan aspirants according to their financing needs and also to write research based blogs for the company's website. Previously, he has worked with many reputed business firms and therefore, he knows every nook and cranny of business financing market of the country. Gary is a post-graduate with having a degree of Masters in English language. He has also done post-graduate diploma in Business and Finance.