Online auctions came into the picture when the pandemic administered a blow to the whole world. Auctions took place despite the fact that the whole country was placed on lockdown. Things became normal, but it established a new style of conducting auctions.
Virtual auctions need software to hold, which means you can save a lot of money on the venue. However, you will have to pay fees for using the software. In addition, you do not need to go through the hectic arrangements for auction in houses as most of the work will be done by the software, from tracking bids to managing bidder activities.
Online auctions are better than in-person auctions because it involves less hassle. Moreover, you can reach out to a larger audience. People can bid from anywhere. An online auction also allows you to extend the bidding if you want. However, it is not held with the same amount of zeal that you see in auction houses.
Tips for running a non-real estate online auction
Such online auctions are particularly famous in non-profit organizations. Here is how you can run a virtual auction:
Promote your online auction
Nobody will be a participant unless you promote it. You should start doing it at least 15 days ahead of the event so people get a chance to check out what it is all about. You can open the auction items early to encourage bidding rolling before the event takes place. Since you are holding it online, it makes sense to open the auction items to keep people engaged.
Use social media, email and newsletters to make interested participants land on your event page. The more marketing platforms you use, the better it is. It gives a chance to attendees to explore and engage with the event.
It is important to keep your participants engaged before and throughout the auction. Here comes the role of communication, and automating notifications is the best way to be in touch with them.
You should not stop updating posts on social media. This will keep attracting new attendees to participate in the event. Keep sending emails as a bidding reminder. Your software can send these messages. You can also give details about whether they have been outbid or won.
When the online auction ends, you will declare the winner. Make sure the winners are well aware of how gifts or prizes will be delivered to them.
What is an online house auction?
It is the auction that allows you to buy or sell a property on the Internet. You can bid while sitting in your house. Virtual auctions are held for houses when the property is to be sold very quickly. Not to mention, this is a cheaper method because you can save a lot of money in auction finance. However, if you still need help, you can consult an auction finance broker.
How the online house auction is held
An auction finance company will make all the arrangements, and it starts with choosing a reserve price. In other words, this is called the lowest price that remains under the carpet. Everybody can get to know only the starting bid, which might be much higher than the reserve price.
However, the property is still at risk of being sold under the market price. Be prepared for both situations. The estate agent can pick the reserve price too low if you insist. This will help run the auction smoothly.
As the auction is held online, all bids will be transparent. People will find it more engaging. In case of a buyer's intent to withdraw, the auction finance company will get the reservation fees.
Difference between online and in-person auction
Online property auctions are sought-after by beginners who have no experience in buying the auctioned property. They find it less intimidating. Most of the auction finance companies, however, prefer online auctions instead of in-person as it saves a lot of money and removes the hassle. They are running it to target both residential and commercial properties.
Online auctions move slowly, while in-person auctions proceed very quickly. Auctioneers hold in-person auctions with an online presence, so everybody is expected to have an understanding of how it will work from beginning to end.
Online auctions take a longer time to come to an end because a considerable amount of time is allotted to participants so they can get familiar with their roles and the whole procedure so that they can understand it more comfortably.
Are there any alternative methods?
The online auction seems to be a very engaging way to buy properties, but it is still worth considering other alternatives. You will likely end up buying a property at very high prices than you would if you consulted a property agent.
Further, it is vital to bear in mind that you must have cash arranged, which can be quite tricky. Whether you are buying a residential or commercial property, you should have other options, especially if you are looking for residential or commercial property finance deals.
To wrap up
Online auction became popular during the pandemic for both, but it is still widely used. The reason is clear it helps save a lot of money and removes the hassle of in-person arrangements.
Buying and selling property through an auction is not a new concept. It is mainly popular with properties with default mortgages. It can prove to be expensive. So, it makes sense to consult other options as well.
Consult a broker who can peer at your finances and then determine whether you should buy a property through an auction or a property agent.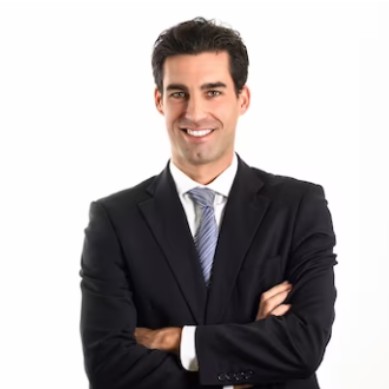 Gary Weaver is a Senior Content Writer with having an experience of more than 8 years. He has the expertise in covering various aspects of business market in the UK, especially of the lending firms. As being the senior member, he contributes a lot while working at TheBusinessFunds, a reputed business loan broker.
Gary performs the major role of guiding loan aspirants according to their financing needs and also to write research based blogs for the company's website. Previously, he has worked with many reputed business firms and therefore, he knows every nook and cranny of business financing market of the country. Gary is a post-graduate with having a degree of Masters in English language. He has also done post-graduate diploma in Business and Finance.