Are you looking to finance your dental practice? If so, it is not as easy as taking out a payday loan. While short-term emergency loans are funded quickly after the perusal of your credit score, dental practice finance will require you to meet some other conditions as well.
Various types of dental financing options are available there, and each of them will be helpful in a different scenario. The dental practice is a highly propitious business. Nowadays, people have become more concerned about their oral health leading to an increased number of visitors, so it is vital to have modern equipment that helps provide the best treatment to your patients.
While getting finance for your dental services, you will need to have a strong credit score and repaying capacity. A good credit score will secure your chances of getting the nod from a lender. Dental loans can be very expensive, so it is recommended that you have an impressive credit report.
If you have lately opened your dental practice clinic, you should have a plan to raise money. In the case of an established business, the decision will be taken based on the revenues of previous years.
However, there are other conditions as well that you should meet, and they depend on the type of dental loan you consider.
What types of funding are available to you?
Several types of funding are available out there. They are not interchangeable, however.
This comes in handy when you need money to buy dental equipment. Unlike standard business loans, the equipment you will buy will serve as collateral. It depends on your business and relationship with the lender whether you will be asked to put down an additional asset as a security.
Asset financing can be more affordable than a standard business loan because of the asset you will serve as collateral. However, it does not mean that you cannot use the asset. You are absolutely free to use it the way you want it.
Business loans
Asset financing is not feasible when you want to raise money as initial capital. For instance, if you want to buy a space for your clinic, you will need a business loan. It is entirely different from asset financing.
When a business loan is secured, interest rates will be much lower, and the loan size will be bigger. The unsecured business may not be available at friendly terms, but there is no risk linked to any assets of your business.
To qualify for a business loan, you will need to meet the following criteria:
A strong business or a personal credit rating
A business plan when it is a start-up
Previous years' revenues when it is established business
What you need when applying from a bank
As approval from recognised financial institutions is not very easy, you should improve your chances of being accepted. Here is what you need to do:
Have documents ready beforehand. Your bank would like to see the performance of your business in the past 12 months. Stability is the key.
Make sure you have a history of making payments on time. It also includes the payments made to your suppliers and vendors.
You must know your business aspirations. As a start-up, you will need to prove the methods for opening doors to revenue streams.
Build a team of professionals before applying for dental equipment finance. You should have an accountant, solicitor, etc.
Before you head off, you should see if the bank is known for funding only start-up dental clinics. Do proper research in order to avoid wasting your time, efforts and other resources.
What you need when applying from a lender
Banks have stricter criteria than lenders. The chances of getting the no are very bleak when your credit report is not that stellar. However, bear in mind each lender has a different policy. Some might be specialised in lending business loans, while others will prefer only asset financing.
Do proper research and try to get pre-approval so you pick a lender that best suits your needs. Lenders have their own criteria to judge if it is worth loaning you. Will you be able to stick to the repayment terms as agreed? They may ask for a variety of documents that include:
A comprehensive bank statement of the previous 12 months. Some lenders do not go beyond six months. In the case of a start-up, your personal bank statement will be reviewed.
You may have to submit the documents for income verification.
You will have to submit evidence of regular savings if you are raising money for your start-up dental clinic.
It is advised that you consult a broker whether you want to raise money from a lender or a bank. They have a panel of a number of financial institutions offering different kinds of dental financing options. They will help introduce you to the one that matches your requirements. It also helps save time and effort in researching. The broker can even help you when your credit rating is not admirable.
Well, whether you borrow from a lender or a bank, the key to a successful approval is to be able to prove your repaying capacity.
The final word
No challenges should get in your way when you are applying for a dental business loan. The eligibility criteria are the same whether you apply from a lender or a bank. However, there are other requirements that you need to meet to get approval for dental financing. The most important one is your eligibility to pay back the loan.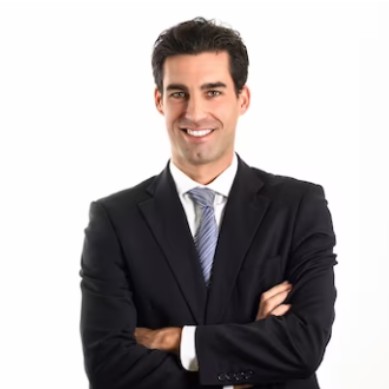 Gary Weaver is a Senior Content Writer with having an experience of more than 8 years. He has the expertise in covering various aspects of business market in the UK, especially of the lending firms. As being the senior member, he contributes a lot while working at TheBusinessFunds, a reputed business loan broker.
Gary performs the major role of guiding loan aspirants according to their financing needs and also to write research based blogs for the company's website. Previously, he has worked with many reputed business firms and therefore, he knows every nook and cranny of business financing market of the country. Gary is a post-graduate with having a degree of Masters in English language. He has also done post-graduate diploma in Business and Finance.