Have you decided to put your commercial property up for sale? Well, there is no particular time when you should sell your property to make the most out of the sale, but there are some tricks that will help you get the best sale price.
It is a common scenario that people sell their property after a few years as they see a price increase. In order to gain the maximum profits, they renovate the property that, adds to its value. Yet, selling your property at the desired price is more challenging. This blog discusses some of the ways to maximise the return on your commercial property sale:
Avoid clinching a deal on the first viewing
Sellers do not hold patience. As they see a potential prospect is interested in their property, they make a final offer fearing that there are chances that other visitors might not prefer to buy the property. You should try to bring in as many potential prospects as possible. You know that the final price you quote will not be the final price.
Buyers will certainly negotiate, but each buyer has different negotiation skills. One buyer is likely ready to offer you a higher price than the other, although it is lower than the quoted price. The sale will not delay if you optimise your time.
For instance, if a buyer needs an hour meeting with you to see and discuss the details of the property, you can arrange five to six meetings with other clients. You will have a day or two to get back to the client if someone has shown interest in your property. This is enough time to reach out to new customers to see if they are ready to pay you more than that.
Having multiple prospects means bid competition. They would likely want to pay a slightly higher price. However, this all is possible only when your property holds some strength.
Set the right price
Another good strategy is that you should set the right price to attract as many clients as possible. You cannot quote a higher price than the market rate. You will have to do proper research about the prices of property in the right location.
If you set higher prices, your buyers will be prompted to go to your competitors, and if you set a lower price, you will end up bearing the loss. Your buyers might think that the property needs to be renovated, which means putting a lot more money into it. A buyer will prefer buying a ready-to-use property.
Remember that you need to attract as many potential prospects as possible to ensure that you sell the property at the best possible price. However, just setting the right price will not help you achieve your goal. The location also matters. A buyer will also consider other factors to make a buying decision, especially if they are looking for commercial property finance.
For instance, no buyer would prefer to buy a space for its five-star restaurant in a high street that abounds with fast food restaurants that sell everything at a very low price.
Think from a buyer's perspective
What did you think when you bought your first commercial property? You were not just blocking money in a random property just because you had a lot of bank balances, but you wanted to make more money out of your property. Regardless of the type of property you are buying, you aim to build wealth within a short period of time.
The same thing your buyers want at the time of investing in your commercial property. All types of investments work on the same formula – if you invest in a property, how long will it take to produce a return, and how much return will you get? On top of that, you would want to know what you need to ensure that you will get a return on your investment.
Likewise, your buyers want to know the potential of your property to offer them a return. Those who are looking to invest for the first time in the property would like to see if the property could provide the potential benefit. Try to build contacts with professionals who help sell your property at the best price to your clients.
Update the property
A lot of people are out there who simply buy a commercial property, upgrade it and then sell it at higher prices to make money. Properties sold at auctions are one of them. These properties could be dilapidated, so they need to be refurbished from scratch.
Investing in any auction property, do not forget that you might have to borrow money to pay the total cost of the property. Be careful about the auction finance interest rates as they will increase the total cost of the property.
Other times you might invest in a property that you can sell as it is or use the art of modern design to make it more attractive and then sell it. When you have to choose between doing up your house and then selling it or selling it in its existing condition at a lower price, you will have to consider a few factors.
If the building is dilapidated, or if not, it is not well maintained and therefore it needs cosmetic improvements, you should do up your property before putting it up for sale. However, you do not need to put extra money into the refurbishment, especially if they do not need to add value.
If the improvements are not at a cosmetic level, there is no point in renovating the property. You should try to sell it as it is. However, you will be able to sell it at a lower price.
The final word
To get the most out of your commercial property sale, you should try to attract as many buyers as possible by doing up the property, setting the right price, and showing the potential of your property to increase prices.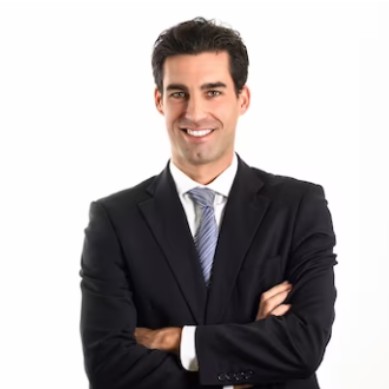 Gary Weaver is a Senior Content Writer with having an experience of more than 8 years. He has the expertise in covering various aspects of business market in the UK, especially of the lending firms. As being the senior member, he contributes a lot while working at TheBusinessFunds, a reputed business loan broker.
Gary performs the major role of guiding loan aspirants according to their financing needs and also to write research based blogs for the company's website. Previously, he has worked with many reputed business firms and therefore, he knows every nook and cranny of business financing market of the country. Gary is a post-graduate with having a degree of Masters in English language. He has also done post-graduate diploma in Business and Finance.