Are you planning to buy a commercial property at auction? Feel less financial pressure as auctions provide the best means to get a property at reasonable rates. No need to pay more as demanded in the open market.
Not all properties are available at auction. Choosing a financing option to get hold of an auction property can simplify the process. They are bridging loan that lets you plug the time gap after the hammer hits down and the final payment.
Random offers are available to trap buyers of the auction property. How do you point out the best finance provider? Take the help of an auction finance broker.
They are the right person with sufficient experience and knowledge of the commercial property market. Get the required guidance to reach out to the pocket-friendly finance deal.
This financing option is easy to obtain, irrespective of the property's present condition. They are, in fact, the fastest mode of arranging funds for property purchase purposes. Sticking to the payment deadline that is of 28 days is possible by opting for finance.
Figure out if considering auction finance is the best decision to expand your business further. Keep reading this blog for firm confirmation.
Auction finance – smarter choice for commercial property
An auction offers you an opportunity to buy a property by paying a price less than the market value. Refurbishing the property might be necessary, depending on its condition. Get this short-term financing option to spread your development business further.
A few things about auction finance must grab your attention:
A deposit is mandatory to seal the deal at the auction
Clear the balance within the time limit that can extend to 28 days
The condition of the property is not a critical criterion
Fast way to obtain money as compared to mortgages
Shop around, otherwise be ready to pay a heavy price
A speedy decision from the finance provider is achievable
No need to have cash-back while attending an auction. This financing option can provide the necessary support you need for the property purchase. Draw a comparison between this option and commercial property finance, as both are accessible to you.
The latter is to let you get financial help by using the property as an asset. Owning the property would be possible once you complete the full payment. On the other hand, you can become the owner within 28 days with the help of auction finance.
Analysing the cost makes sense
Acquiring knowledge about the cost factor lets you make sure that it is the right choice for you. This financing option also comprises different components. It has a close resemblance to mortgage lending.
Deal with the different fees if you think of getting this funding.
Arrangement fees (2%)
Interest fees starting from (.44%)
Valuation fees
Legal fees
The best thing about this financing arrangement is that it includes no exit fees. It means you do not have to pay anything extra at the time of repaying the finance debt ahead of time.
However, defaults will invite additional charges. The amount you will have to pay for late repayment will depend on the lender.
Vital considerations to note
This finance provision is to make the process of property purchase fast-forward for you. This is an exclusive opportunity for developers who have just started this business. Buying a property at auction is a smart way because you can get access to the property at a lesser price.
Seeing these advantages, you will surely tempt to go ahead and accept offers from auction finance providers. First, look at some of the vital points.
A deposit of 10% to 35% of the auction property is necessary
It might rise up to 50% deposit in the case of high-risk property
Obtain up to 80% of the loan to value
Short-term repayment tenure can last up to 24 months
Put another property as an asset to fetch a bigger amount from lenders
Having a solid exit plan will have weightage than the property value
The interest rates might be higher than the mortgage rates
Average payment should start at least within 14 days
The pre-approval facility is available with this financing option. The lender will share a free proposal to let you have a peek into the cost structure, amount and repayment term. Moreover, you can pay back loans according to the pattern decided by the lender.
Enhance the possibility of getting a better financial deal
Every deal you come across will have some unique aspects to offer you. Validating what can work best and what cannot work for you is the key to cracking the best deal. Pay attention to some of the factors.
Strategising the exit plan with practical time limits and steps is critical
Get the upper hand by putting up a big amount as a deposit
Bad credit can make things complex for you as a borrower
Consult a property expert to get clarity about the finance deals
Security in the form of assets can enhance your chances of getting a good deal
This type of financing can work for non-mortgageable properties also. You have the freedom to use existing properties as assets to bargain for better rates with the lender.
You must have a proper plan when it comes to using auction finance. This trick will optimise the utilisation factor for you. Exit strategy, like whether you want to sell the property in future or want to consider any other financing option, can make a lot of difference at the time of getting these loans.
The bottom line
It is the best decision to purchase a commercial property at auction by using a financing option. This blog has covered the various aspects related to auction finance. For a better idea, you must get in touch with as many brokers and lenders as possible.
This way, you will get to know about the rates they offer. Most importantly, you can confirm if purchasing an auction property by taking out funds is within your budget or not. Making a rational decision is only possible when you have a complete overview of this matter.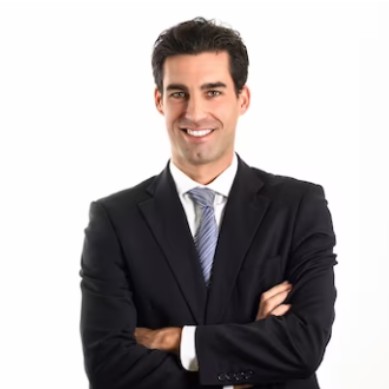 Gary Weaver is a Senior Content Writer with having an experience of more than 8 years. He has the expertise in covering various aspects of business market in the UK, especially of the lending firms. As being the senior member, he contributes a lot while working at TheBusinessFunds, a reputed business loan broker.
Gary performs the major role of guiding loan aspirants according to their financing needs and also to write research based blogs for the company's website. Previously, he has worked with many reputed business firms and therefore, he knows every nook and cranny of business financing market of the country. Gary is a post-graduate with having a degree of Masters in English language. He has also done post-graduate diploma in Business and Finance.