Scanty working capital is one of the most significant obstacle courses in the growth of a business, whether you are a start-up or an established business. More than 60% of entrepreneurs, according to a survey, have revealed that exiguous cash flow resources lead to their businesses grinding to a halt. Undoubtedly, poor working capital is not a good sign for your business.
You can turn to unsecured working capital loans, but that cannot be possible to take them out if your business does not seem to flow smoothly. These loans ideally fund businesses when you have got to fund the gap in cash flow due to a big project to be carried out, economic recession, temporary plunge in sales and the like.
Working capital financing is not possible at all when your poor cash flow is the result of poor business decisions and ineffective business strategies.
Why should you have sufficient working capital?
Here is how working capital can help you grow your business:
You can add to staff more conveniently
It hinges on the size of your business and how many people you actually need to carry out all operations smoothly. With additional pairs of hands, you can complete orders faster, boost your customer service, kick-start social media marketing and so forth.
An increased workforce means increased payroll. You should have enough working capital to be able to cover this extra cost. Do not forget additional benefits that you provide to them like provident fund, medical insurance, travel reimbursement etc. When your business grows, you will certainly need more people. You can hire them when you have a healthy cash flow system.
It is likely that you invest vast amounts of money in propitious projects, and in the meantime, you need an extra supply of cash to meet the payroll and other business expenses. Unsecured business loans in the UK will be helpful for you.
You can increase your inventory
The more you sell, the more products you stock. This is a good sign to have increased sales for your business. However, goods are not always sold in cash. Sometimes, your clients will seek some time to pay for the goods they buy from you. The invoice payment cycle will be determined depending on your business and your relationship with your clients.
You cannot wait until your invoices are paid if you need to buy stock to meet the current demand for your goods. Of course, you must have sufficient working capital even though your invoices are yet to be paid to buy the inventory.
If you are scaling up your business, you will have to add a new product line. For instance, if you sell wallets and purses, you can also sell handbags. The new product line should complement the current products. You may also need to provide more customized features in your products to ensure the effective operations of your business.
This all leads to a huge outlay. Money will go out before you earn, so your cash flow should be in good condition. Invoice financing can help you do so.
It helps brace yourself for seasonal drops in sales
Tides and ebbs in sales can affect your business operations. A number of businesses are out there that experience a drop in sales during the off-season. For instance, if you run an ecommerce store, you will find that some of your products have high demand in a particular season. Fixed expenses will have to be borne by you even though you are unable to generate sales.
For all a good cash flow system, you might want an instant injection of cash to fill the gap. You may need money to buy the stock just before the seasonal sales surge, or you may need money to cover unexpected expenses.
If you have good working capital, you can meet all of these expenses without any hindrances. Consider working capital loans if you cannot manage with current funds.
Working capital can help deal with cash flow gaps
Cash flow problems are one of the reasons why start-ups close down within the first five years of their business journey. If your cash flows are not so good, you will undoubtedly struggle to meet all business operations. Poor cash flows directly affect many areas, like payroll, inventory, and investments in new projects.
There are many reasons to have a poor cash flow system. You should determine the exact cause to nip it into the bud. Unless you know the exact cause of causing poor cash flows, you will not be able to run your business smoothly.
If unpaid invoices are the reason, you should shorten the payment cycle. If you stock up on the inventory, you should speed up the sales or reduce the order lot. By identifying the poor cash flow cause, you will be able to deal with them to prevent your working capital.
It can help cover unexpected expenses
Even though you plan for the next ten years of your business, unexpected expenses can crop up at any time. For instance, your equipment conks out. However, sometimes you may need extra money to invest in a growth opportunity.
In case of a lack of sufficient working capital, you will never be able to meet unexpected expenses. Whether you fail to buy the latest and modern equipment or fail to invest in an excellent opportunity to help grow your business, in both circumstances, your business will be affected. It will have long-term implications, and as a result, soon, your business will close down.
The final word
You cannot run your business if working capital is not sufficient. It is fuel to your business. It can help you buy the latest technology and equipment, invest in several growth opportunities, and scale up your business.
When your revenues grow, your business will automatically grow. This will whittle down the risk of shutting down due to a lack of a healthy cash flow system.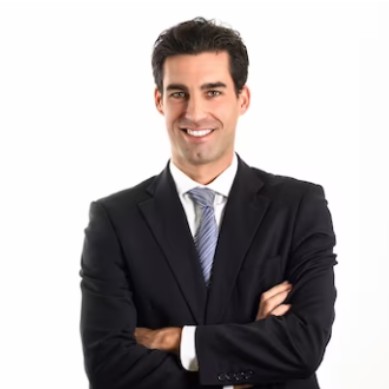 Gary Weaver is a Senior Content Writer with having an experience of more than 8 years. He has the expertise in covering various aspects of business market in the UK, especially of the lending firms. As being the senior member, he contributes a lot while working at TheBusinessFunds, a reputed business loan broker.
Gary performs the major role of guiding loan aspirants according to their financing needs and also to write research based blogs for the company's website. Previously, he has worked with many reputed business firms and therefore, he knows every nook and cranny of business financing market of the country. Gary is a post-graduate with having a degree of Masters in English language. He has also done post-graduate diploma in Business and Finance.