When you are running a business and you need immediate funding, turning towards a finance broker may be helpful for you. It is indeed the strategy of most businesses at least in today's world.
Finding a broker is easy. Hiring them might be easier. But you need to know how they work and if that's okay for your brand's financial needs.
Who Is a Business Finance Broker?
Professional business finance brokers are also known as loan mediators or commercial finance brokers/ officers. They are the professionals who will offer you quality assistance; support and consultancy when you are seeking a loan or any financing option for your business.
If you pay attention closely, then you will realise that the brokers work with a panel of lenders. That means they already know about the loan options and rates before you do and can chalk out for you the right financial solution. Based on your need, a business finance broker will lead you to the right lender with bearable rates that makes sense for the financial betterment of your brand given its borrowing conditions.
These professionals know the entire lending process in a flawless way. They will manage your loan application process to write the loan off. Whether it be finding the right lender with many suitable options or finding out a more affordable way to repay – modern businesses can trust a lender.
Is It Better to Go for a Broker Organisation Rather than Individual Professionals
The answer to that is a 'yes'. Most broker organisation is considered more practical and approachable by borrowers for a variety of reasons. Some of them are given below for your consideration:
– Brokers are always available with an organisation whereas individual brokers aren't. The latter may not help you almost immediately in being engaged with current projects.
– Again, the individual broker might not get you more options than the one working in a brand. It is because the reach of a brand to lenders is quite wider than a professional who goes solo.
– Not offending the individual brokers, there might be chances of fraudulent activities as well. You might be targeted by private loan sharks had you not researched enough on the broker you deemed trustworthy. With a brand, this risk factor is absent.
There are many such perks to choosing an organisation where many brokers work together under strict professional regulations. However, the main topic for this blog is a little different than this very point. Scroll down to inform yourself more about it.
Strong Reasons to Choose Finance Brokers
Again, this post is not going to bring together all of the points. However, a few major ones are listed below for your consideration:
You Earn the Freedom to Choose A Suitable Lender Brokers use something called the whole-of-market approach. Although it is a professional term, it is easy to understand that brokers work with a variety of lenders. That's why you find diversified lender options with the panel of lenders they are connected with. 
By using this approach after studying your loan requirements, brokers compare loans professionally and present to you a number of suitable loan products and lenders. Hence, you get to choose a lender with a rate that will suit your budget.
1. You May Save a Lot of Time
Be it an SME (Small and Medium Enterprise) or a Large Brand, businesses in the UK are 'busier' than the bee. The broker comes forward to help them save time by managing the loan application process to finding the lender all by themselves. As a result, you get to focus on your work and find a financing option almost magically without any effort.
2. You Would Get Loan Consultancy to Remove Borrowing Confusion
A business loan is a huge responsibility for the borrower. The amounts brands take out are usually larger than the amounts domestic borrowers would choose, right? In that regard, businesses do expect a little bit of loan consultancy and borrowing support.
While lenders might be too busy for the job, you might get that from business finance brokers. These professionals have been trained to help you with your loan product; offer consultancy on repayment deals and to clear all sorts of borrowing-related confusions.
3. You Can Get to Choose from a Variety of Loans
If you run a business and you require a loan, you know very well that you will spend some time browsing. It's almost like you are on the hunt for the perfect loan option for your brand. Brokers are doing the work for you. However, they might bring one more perk to this search and that is diversity.
From invoice financing to construction finance to guarantor business loans or unsecured loans for business – a finance broker will have all the kinds of loans your brand is likely to look for. As a borrower, you just need to ask your finance broker about all the possible options you want. The professional will then take it over from there.
4. Does Brokerage Services Require Paying Fees
The answer to that is 'yes'. Nothing is free in this world. However, businesses have some murky ideas about brokerage fees. Many think that they are high and might not give the borrower a financial advantage over borrowing a loan from a lender.
Actually, with professional broker organisations such as ours, fees are charged as per regulated norms. You can, in fact, find the costs involved in your brokerage service because the brand will provide the information to you at the time of payment.
Added to the fees of the broker, the lenders are also going to have their specific fees. If you have taken out a loan and are feeling a little confused with all the fees involved, then ask your broker frankly about all the costs involved to come to a point of clarity regarding the payment.
To Conclude
Choosing a brokerage service for business loans is always a good and more 'professionally oriented idea. It does save time; money and a lot of effort. Take your time to think about these advantages of a business broker and talk to one from our end if you want to apply soon.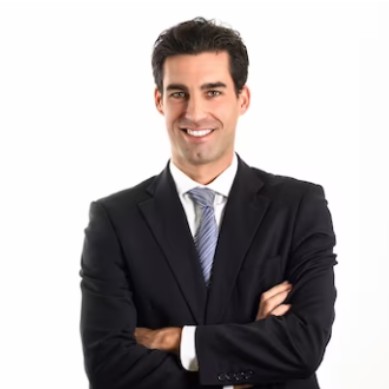 Gary Weaver is a Senior Content Writer with having an experience of more than 8 years. He has the expertise in covering various aspects of business market in the UK, especially of the lending firms. As being the senior member, he contributes a lot while working at TheBusinessFunds, a reputed business loan broker.
Gary performs the major role of guiding loan aspirants according to their financing needs and also to write research based blogs for the company's website. Previously, he has worked with many reputed business firms and therefore, he knows every nook and cranny of business financing market of the country. Gary is a post-graduate with having a degree of Masters in English language. He has also done post-graduate diploma in Business and Finance.