Asset finance is the practice of raising funds by using assets listed in the balance sheet of the company to buy a new asset. This type of funding is ideal for all kinds of businesses that specifically need to invest in new equipment; dental businesses are one of them.
Dental practices require some sort of equipment. As a start-up, it can be challenging for you to have enough money to buy extortionate equipment. Further, it can be quite difficult to wait until you get some reserves of capital to purchase equipment.
As soon as you start your dental practices, you will need to invest in equipment. In the event of a lack of working capital, you will need asset or equipment financing. Asset finance and asset-based finance are two different types of funding.
The former allows you to buy an asset outright, serving the same asset as collateral. However, asset-based financing is used to deal with cash flow problems by putting up a company's assets as collateral.
Equipment financing for dental practices
Equipment financing is very helpful for dental businesses. You can buy all the necessary equipment for dental practices when you do not have sufficient capital reserves. Dental equipment financing works like any other loan. Once you have picked your preferred equipment, you will get an invoice.
Your lender will transfer money to your vendor so they can complete the sale. Then you will have to start making payments to your lender. Most of the time, dental equipment finance is also called equipment loans.
These loans are self-collateralised, meaning the equipment you buy will serve as collateral. In the event of default, you will lose your equipment. You may be asked to give a personal guarantee or arrange other collateral depending on the amount of money.
It can be quite tricky to meet the lending criteria of a lender. If you find that equipment loans do not seem to be a favourable option to you, you can consider dental equipment leasing. It allows you to pay rent every month for the use of equipment owned by a leasing company.
As the lease agreement terminates, you can decide to buy the equipment. However, it is not necessary. Leasing is a favourable option only when you know the equipment will become obsolete.
Why should you use asset finance?
There are various reasons why asset financing is the best way to fund your dental equipment.
1. It helps buy large equipment
Dental equipment is quite expensive. You may not have enough working capital to buy equipment, especially if you are a start-up. Asset financing allows you to buy expensive equipment. Dental equipment is generally expensive, and it could be almost impossible to buy outright.
Although you can buy equipment through asset financing, you must prove your repaying capacity. Another reason why asset financing makes sense is you will be able to spread the cost of the asset.
Now you do not need to pay out a large sum. You will rather pay out smaller payments over several months, which helps make your budget more effective.
2. It helps save capital for emergency
It is likely that you have money in your capital to pay for the equipment, but you will still wish to opt for equipment financing. You may need your capital to meet other expenses. Paying for the equipment outright will sabotage your cash flow.
This will make it difficult for you to run your business smoothly. It is always suggested that you carefully analyse the need for your money. In case of other important projects, you should try to fund your dental equipment from a lender.
As a small sum of money will go toward every month, you will be able to fulfil other needs.
What are the advantages of asset financing?
The following are the advantages of using asset financing using your own capital to buy dental equipment:
1. It helps reduce the upfront cost
Since asset financing spreads the cost over a period of months, it can help reduce the upfront cost incurred by your business. It helps keep your cash flow stable. You will be able to meet the cost of other projects along with bearing monthly payments.
2. No additional security is required
Another benefit of dental equipment is that you do not need to put up additional security. The asset you are buying will itself serve as collateral. Your dental business is not subject to losing any of your valuable assets. In the event of a default, a lender will repossess your equipment.
3. You do not have to pay for maintenance
Another great advantage of using asset financing is that you do not have to bear the maintenance cost. The equipment finance provider will bear the maintenance and repair costs. This will prevent you from facing sudden or unexpected charges when things go awry. In fact, this will allow your business to suffer a loss of money compared to other loans.
What are the disadvantages of asset financing?
Asset financing has a lot of benefits, but it is subject to a few drawbacks as well:
1. You will lose your asset
The significant drawback is that you will lose your dental equipment when you are unable to make payments. At the time of financing equipment, make sure you will not struggle to pay down the payments. Consult asset finance brokers to get the most affordable deal.
2. It is not suitable for short-term financial problems
Asset financing will not be the best bet if your business is looking to fix short-term financial problems. This involves long-term funding. You will likely end up being tied with long-term payments.
The bottom line
Asset financing is a great way to buy dental equipment. You will be able to provide your dental business with the right equipment without compromising your capital. You can use it for other business purposes.
Do proper research before you use asset financing. You should know the pros and cons of each financing method you use to buy equipment.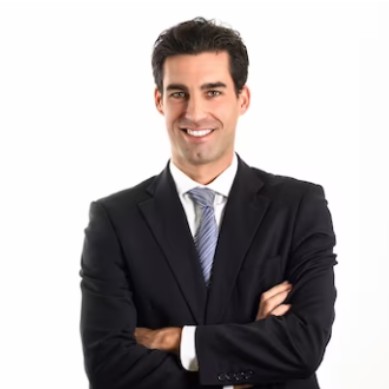 Gary Weaver is a Senior Content Writer with having an experience of more than 8 years. He has the expertise in covering various aspects of business market in the UK, especially of the lending firms. As being the senior member, he contributes a lot while working at TheBusinessFunds, a reputed business loan broker.
Gary performs the major role of guiding loan aspirants according to their financing needs and also to write research based blogs for the company's website. Previously, he has worked with many reputed business firms and therefore, he knows every nook and cranny of business financing market of the country. Gary is a post-graduate with having a degree of Masters in English language. He has also done post-graduate diploma in Business and Finance.