Invoice financing is the best way to grow your business. It allows you to meet any requirement without waiting for the clients to clear the payments. You can loan an amount from a loan provider on unpaid invoices to meet any urgent business cash need. It helps you break from:
. 30-120 days cycle of invoice clearance
. Unlock the cash tied in receivables (client payments) for quick cash.
Invoice financing is right for you if you want to:
. Leverage a little cash flexibility to clear bills, taxes, and payrolls
. Purchase equipment or machinery without delay
. Reduce the risk to your business from delayed payments
The blog talks about invoice financing and how you can benefit from this.
What does invoice Financing Imply?
Invoice financing is when you use your unpaid bills/invoices as a security to get some cash for your business needs. A lender pays you a proportion of the invoices you provide him. The invoices act as collateral. They typically provide you with 80% of the invoice amount immediately.
You can use these funds for any business purpose. When customers clear the payment, the lender provides the remaining 20% of finance immediately. It subtracts his fee and pays the rest. It is ideal for businesses needing quick cash but lack asset to put as collateral to get immediate finance. You get it within 24 hours.
Invoice Financing is different from invoice factoring. Instead, also called, "Receivable financing" or "invoice discounting". In invoice factoring, the third-party company collects payments from customers on your behalf. In invoice financing, you get cash for your business needs on pending invoices.
Invoice Financing Example:
Mr. Jones runs a web designing business. He analyses the available cash and realises he needs more to meet the new project requirements. Mr. Jones has pending customer bills totaling £7500. He needs the amount immediately for his new project requirement. Instead of waiting for the clients to release payment, he switched to invoice financing. He agrees to an invoice finance deal that allows him to get 80% of the invoice value with a 3% fee. Thus, the amount becomes £6000 (80% of £7500). Out of that, the lender deducts a 3% fee. He finally gets £5820 (£6000-3%). After the business receives a 100% fee from the customers, the lender provides £1350 (£7500-£6000-£150). £150 is the lender's fee.
How does an invoice finance broker help deal with the situation better?
By now, you must have got how invoice financing works. The issues business may face are:
. Finding the right lender
. The lender fee impacts the whole budget
. Delay in receiving the remaining cash from the lender
 As responsible invoice finance brokers, we understand the urgency when a business opts for invoice finance. Thus, we help streamline the finance by:
. Understanding your business requirement
. Find the best lender that aligns with your needs and financials
. Provide the best lender with competitive quotations and fees
. Discuss your requirement and business potential with the lender in detail and help you fetch the best terms.
Our specialised lending saves you time searching for the right facility. We connect directly with the decision maker (the lender) for you to clear your doubts. We share a panel of lenders lending to different industry businesses. We are impartial, transparent, and ethical in our operations.
5 Ways Invoice Financing can help your business grow unrestricted
Businesses relish the flexibility and freedom that comes with invoice financing. It is the most popular solution for businesses pertaining to any industry and size. It also helps them avoid the little pressure that comes with unpaid invoices. If you have just grabbed a project and need cash to finance it, invoice financing can prove a turnkey here. Here is how invoice financing can prove helpful:
1) Get immediate cash without any interest costs
In traditional loans, where you usually pay interest costs with the principal amount to a lender, invoice financing eliminates interest costs. Instead, you pay a discount charge on the funds you use. It is a facility that helps businesses get the necessary funds without delay.
2) You only pay a little fee to the lender
You do not need to pay the invoice finance until you get your money from the customers. You need to pay nothing to the lender apart from the fee he charges. Businesses using the facility do not have to make fixed payments and that's great for the cash flow.
3) Speeds up the working capital cycle
You do not need to pay the invoice finance until you get your money from the customers. You need to pay nothing to the lender apart from the fee he charges. Businesses using the facility do not have to make fixed payments and that's great for the cash flow.
However, there are some working capital needs that require extra cash flexibility-
. Buying goods from supplier
. Clearing payrolls
. Pending bills
. Expanding operations to a new region
Here, the pending invoices may not suffice. And delay in getting the project and invoice clearance can hinder the company's growth and operations. Thus, to avoid it, you can seek cashback in the form of working capital loans in the UK from reliable brokers in the marketplace.
It helps you cover the expenditure gap and support everyday transactions without you having to put up collateral. It is ideal for businesses that meet existing obligations without any issues and have consistent cash flow.
But if you have limited needs equalling the invoice amount, invoice financing is apt. It grants you immediate funds.
4) Apply online and offline for invoice finance
Business owners do not need to leave their office space or important meetings to secure invoice finance.
You can apply for the same online and connect with a reputed and responsible broker online. With minimal paperwork and business detail, you can get the finance within 24 hours in your account. If you are not comfortable going online, you can send the CSV or pdf file of the papers by mail.
5) Reduces the risk of late payments and low debt
Business owners should try to have clear terms regarding invoice clearance and charge extra payment if one misses the due date. Invoice financing helps reduce the risk of late payments and bad debts.
The invoice finance companies conduct the check on the debtor and provide insurance against non-payment. It allows instant cash to fund your business's pressing needs and increase the business 's revenue.
Bottom line
Invoice financing helps a business get momentum and leverage the opportunity without falling on the finance. It acts as a catalyst for the business growth fluctuation that comes with pending invoices.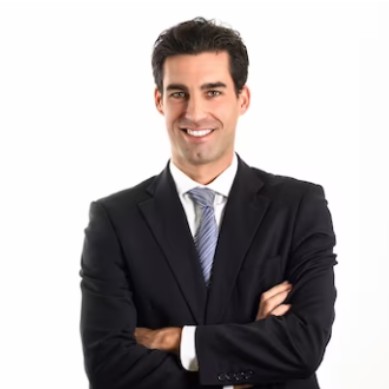 Gary Weaver is a Senior Content Writer with having an experience of more than 8 years. He has the expertise in covering various aspects of business market in the UK, especially of the lending firms. As being the senior member, he contributes a lot while working at TheBusinessFunds, a reputed business loan broker.
Gary performs the major role of guiding loan aspirants according to their financing needs and also to write research based blogs for the company's website. Previously, he has worked with many reputed business firms and therefore, he knows every nook and cranny of business financing market of the country. Gary is a post-graduate with having a degree of Masters in English language. He has also done post-graduate diploma in Business and Finance.